Ancient Song Therapy orchestrates sonic landscapes, facilitating opportunities for restorative relaxation and rest, meditation, journey work, and energetic healing. Founder and lead practitioner, Jenn Hansen, employs a variety of singing bowls, chimes, percussion, and voice, creating frequencies to ease anxiety and stress, and bring balance to the mind, body, and spirit.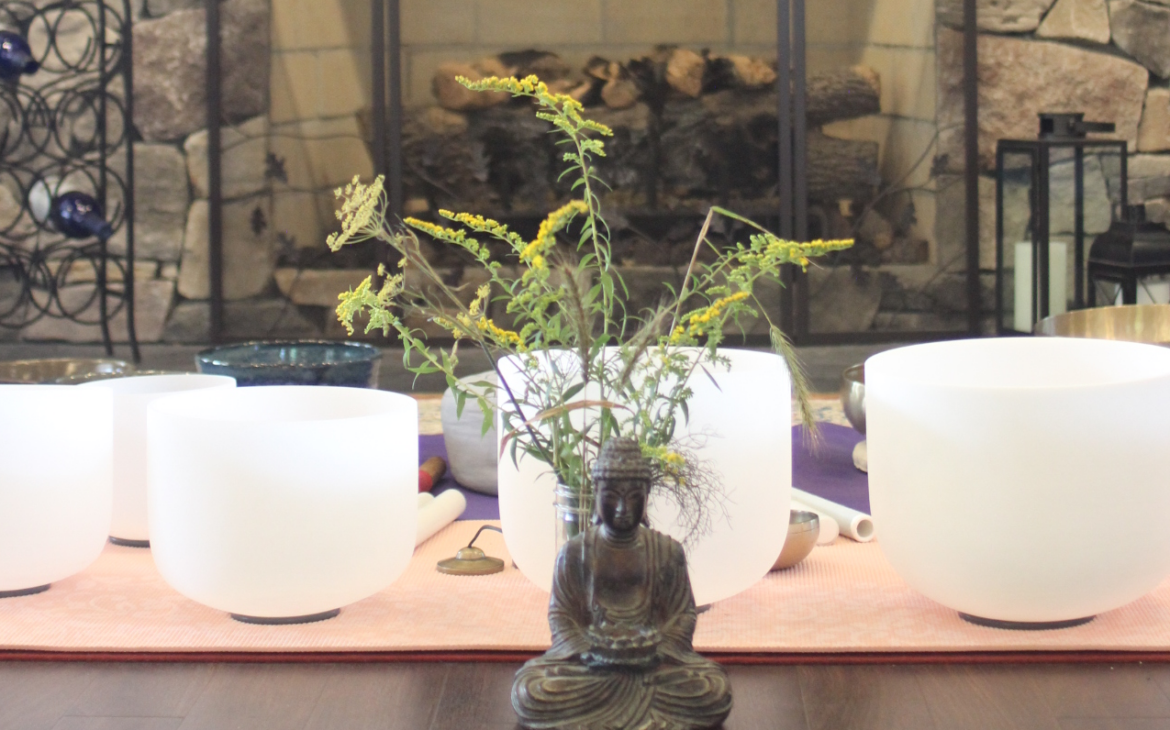 About Ancient Song Therapy
In 2018, Ancient Song Therapy was founded to bring restorative sound and energy healing to the greater community. What began as a Vibrational Sound Therapy (VST) service with individual clients, soon grew to include public soundings, or sound baths, in a variety of performance venues with larger groups.
In 2020, with the advent of the SARS CoV2/ 2019 nCoV, and it's resulting syndrome COVID-19, the necessity to move to a more accessible (not to mention safe and socially distanced) online model became apparent. With this adaptation, the call to address the great discomfort, shock and grief surrounding the loss of our previous way of life (before COVID-19), and ease the resulting suffering grew clear.
Our sonic offerings are available through various platforms, including Facebook and Instagram Live, Sound Cloud, and Patreon (coming soon). Visit our social links below to connect.